Over the years, the Gogebic County Fair has been a place for businesses and organizations to showcase their products or promote their efforts. It's a fantastic venue to get your products or group in front of approximately 6,000 people in the four days of the fair.  Reach over 6,000 potential customers in four days....only at the Gogebic County Fair!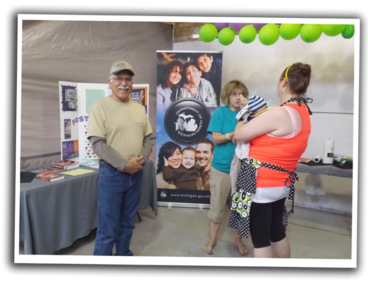 There are a limited number of indoor booths available.  
The booths are 10' x 10'  and have power.

Chairs or tables are not provide in the booths.
The booth prices in the Expo building are: 
~ Non profit organizations: $ 150.00 each
~ Gogebic County businesses: $225.00 each
~ Out of County businesses: $ 325.00 each


Only non-cooking booths are allowed in the Expo building.
Groups or businesses looking to serve pre-made cookies, bakery, bottled water, etc. would be allowed.  Please notify the fair office prior to setting up your booth.   No open flames, grills or cooking appliances are allowed in this area.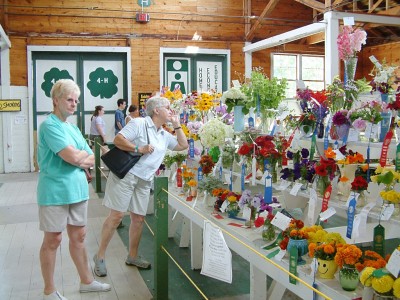 For several years, the Gogebic County Fair Board has awarded a Non-Profit Group/Organization with a Free Booth in the Exposition Building. Any group or organization interested in applying for the "Free Booth Program" must submit a letter  to the fair board by April 28th, 2018.


The letters of application should state the intention of the group or organization, (re: fundraising, public awareness, etc)   Items you are planning to sell in your booth, and how receiving a booth at the fair can benefit your group or organization.

Groups that have received a free booth in one calendar year are not eligible for a free booth in the following year, unless the non profit group/organization is the only one who applies for the booth in the next year.  

The Gogebic County Fair Board will decide which non-profit will receive the booth and the group will be contacted shortly after.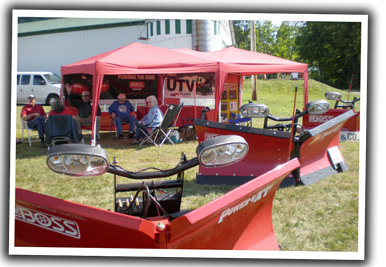 Outdoor vendor spots are available with 110 and 220 power pedestals.  Water is available for food trailers in certain locations on the grounds.

Outdoor booths costs for the four day of the fair are as follows: 
     ~ Non-profit organization: $150.00*
         (Non profits selling food items must pay the vendor fee 
            associated with their in/out of county status.) 
     ~ In-County Booths: $250.00
     ~ Out of County business: $350.00
     ~ Beer booths: $725.00

Outdoor spots have 25' of frontage, and are generally 25' deep depending on where they are.  All booths selling food or beverages are responsible for contacting the Dept. of Agriculture for the proper food licensing and passing inspection. 

The Gogebic County Fair in excited to have you join us at the 1st annual Craft and Vendor Fair, to be held during the 2017 Gogebic County Fair, August 24-27, 2017. Spaces (8'x8') will be set up in the back of the Multi-Purpose Building – across from the Family Fun Zone.

Vendors and crafters must comply with existing vendor rules and regulations. For more information on vendor spots please refer to the Fair website: gogebiccountyfair.com (click on the window: Be A Vendor at the Fair).

All vendors and crafters must have transported and set up all items by 12noon each day. If you plan on leaving items on display for the following day you must either be present to watch items or remove them each night as the Multi-Purpose Building will be open to the public until 10:00p.m. Gogebic County Fair will not be responsible for damaged or stolen items.

Cost of the event is:  3 day site is $75.00 and includes one(1) Season pass 
                                     1 day site is $25.00 plus the cost of daily admission 

For more information or to get a contract please contact the Fair Office at 906-663-4045 ext.620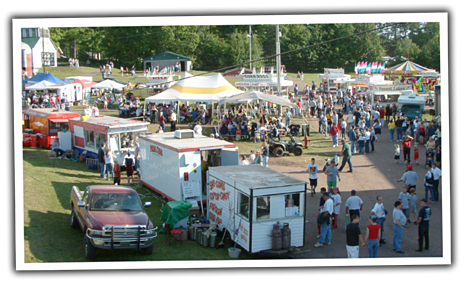 If you are interested in renting a vendor spot at the 2017 Gogebic County Fair we would love to have you if there is space available.  

Returning vendors have priority to the space they had last year and booth spaces are going fast, so if you intend to get a booth. Below you can find the information on what is needed for the State of Michigan inspections. 


Application form to apply for a vendor booth at the fair is available at the link.  Filling out the form and sending it in does not quarantee that you will have a vendor space.  Please contact Tina Romosz, Fair Secretary at 906-663-4045.