The Gogebic County Fair is excited to announce the 2018 fair will take place on August 9-12 with K & M Amusements as the midway carnival!! 

K&M Amusements is a carnival based in Phillips, WI and travels with approx 14 rides, food vendors and games and travels throughout the state of Wisconsin.   

The K&M Amusement carnival will be providing the FUN in the midway all four days of the fair.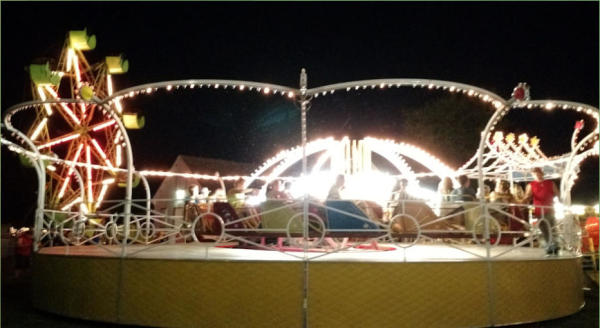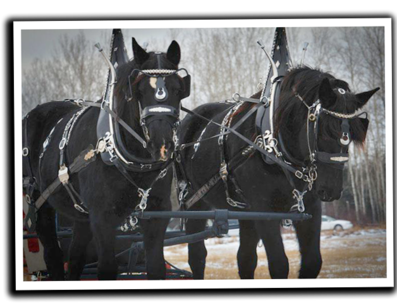 Once again, this year fairgoers can enjoy Horse Drawn Wagon Rides at the fair thanks to the generosity of Bob Johnson and the Barber Road Stables.
 

Bob will be at the fair with the wagon and horses giving FREE rides to interested fairgoers from the West parking area into the grounds and back.   This is one great experience that you don't want to miss! Look for them on Friday, Saturday and Sunday of the fair.  

Horse Drawn Wagon Rides Friday, Saturday & Sunday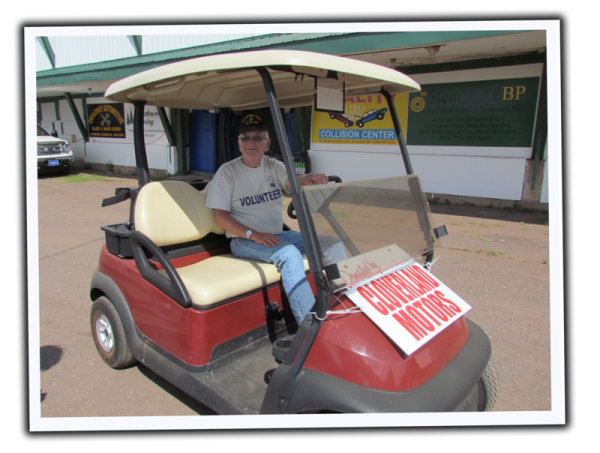 Sponsored by Cloverland Motors
The Senior Shuttle Service will return to the 2018 Gogebic County Fair.  With volunteer drivers, the golf carts will be shuttling people around the fairgrounds who find walking from one end of the grounds alittle to far.  

The Senior Shuttle Service is free, thanks to the generousity of Cloverland Motors of Ironwood.  "Gary at Cloverland Motors donates the carts for the service and we appreciate it!" Fair Board Chairman Jim Gribble commented. 

If you appreciate this service, stop by the Cloverland Motorsports booth and say THANKS! to the guys for their donation.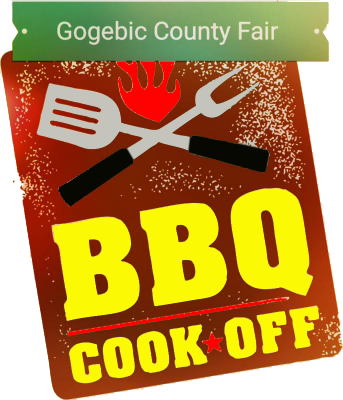 CALLING ALL KINGS OF THE GRILL...to our first BBQ COOK OFF!

If you think you got the winning recipe, come on down to the Gogebic County Fairgrounds and enter the BBQ Cook Off.

You will be allowed into the fairgrounds to set up early the day of the cook off, you will have till 4 p.m. of the judging day which is August 26th at 4 p.m.  There will be judging for the best smoked, best Bar-B-Q, and best over all, judges will be from all local meat markets.  Local stores are offering a discount on purchase of meats, so please shop at our local stores for discounts, participating stores: Super one foods Ironwood, Walmart Ironwood , Sunday Lake Market Wakefield, Nordines in Watersmeet. 

Catagories: Beef Brisket • Bar-B-Q Ribs • Bar-B-Q Chicken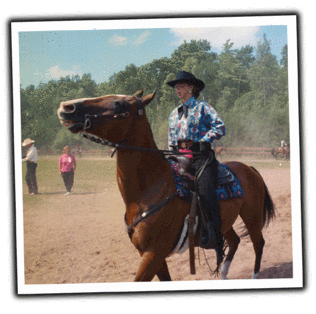 Here is a great time to catch the hard work from the talented area equestrians as they show off their talents.  Three days of horse shows will be held in the Horse Ring located on the west end of the fairgrounds.  For a listing of the Horse shows, check out our 2017 Schedule page.  If you are interested in participating this year, contact Horse Clerk Lori Bennetts for more details @ (906) 364-1308.

Head to the horse arena and watch the Equestians show there talents and win trophies.  Horse Show Trophies are sponsored by Stoffel's Country Store and High Point Trophies are sponsored by Bluffview Kennels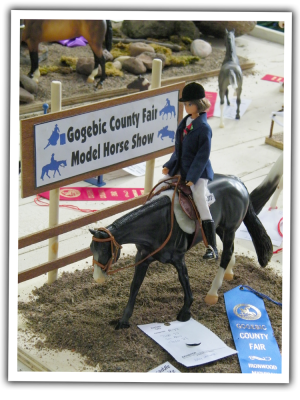 The Model Show will once again be on display at the Gogebic County Fair.  All classes will be available for youth in the youth department and for adults in the open departments.

The name has been changed to the Gogebic County Fair Model Show to reflect the addition of classes for other types of models.

Halter and Performance Classes for horses have been combined to make broader categories.  "Other Animal Classes" has added a Dinosaur class.   A new division has been added: other Model Scenes, which will encompass any other type models/toys set up in a scene.  This category will be judged on creativity of the scene. Vehicles (ex: cars, tractors), Dolls, Fantasy, Historical/Medieval, and Realistic Scenes are now included.

Check out the rules and changes for the Model Show in the premium listing.
Questions may be directed to Diane Maccani @906-364-1574.



The Gogebic County Fair is looking for teams for the First Cornhole Tournament at this years fair.  Get your friends together and join the fun!  Please come and join the fun.  For more information, contact Tina at the fair office. 906-932-2700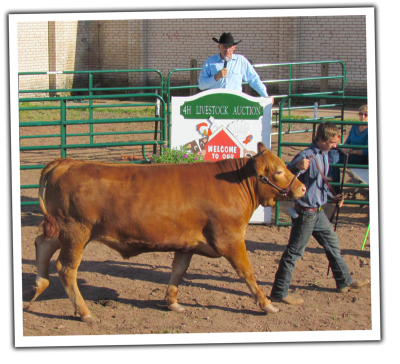 This this year marks the 43rd 4-H Market Animal Auction, which will be held on Saturday, August 26th at the Gogebic County Fair, beginning at 5:30 p.m. Danny Wannick of Wakefield will conduct the auction of the market animals which will includes Steers, Hogs, Lambs, and pen of Turkeys and Broilers.

There are a total of 22 youth who are selling in the auction. they are: John Balchik, Zack Baross, Peter Gallo, Aydan MaCloud, Morgan Maki, Lyle Somero, Jaylee Somero, Isaak Fyle, Jaakob Fyle, Kayla Kahila, Janelle Lekies, Lori Maki, Alec Nelson, Adam Newberry, Mike Newberry, Katy Rand, Neal Rand, Jacob Rosemurgy, Wade Somero, Eleanor Tiziani, Lilian Tiziani, Sylvia Tiziani and our Senior Member Will Newberry.

There are also 6 more youth who are enrolled in Gogebic County 4-H Market Animal Project but not selling this year. they are: Adrianne Balchik, Delilia Degrave, Camilla Degrave, Maraya Somero, Madelyn Kulak and Ethan Gallo.

Throughout the year the youth learn about each species, how to raise them, show them, and the body
parts and meat cuts. they also learn how to communicate with others, work as a team, and how to have good sportsmanship. the youth in gogebic County 4-H Market Animal Project also meet every Monday during the summer to help prepare the fairgrounds by doing maintenance, such as: repainting pens, walls, and entrance way of cattle barn, fixing wash station and auction arena, and many more projects that need to be done to help make the fair a success.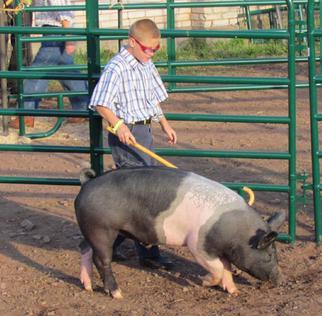 The Auction Ring is located behind the Cattle Pavilion
The 4H Auction starts Saturday at 5:30  p.m.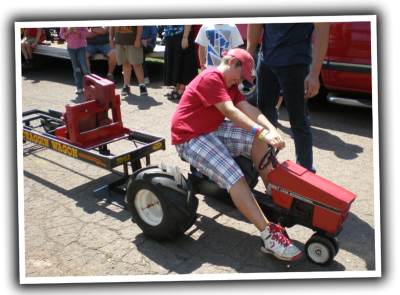 Sponsored by the Gribble Family
Kids of all ages can compete for "bragging rights" as they pedal their way to victory with these pedal tractors.  Attempting to pull the slide as far as they can, this event has grown each year with participants and spectators alike. 

All participants receive a event shirt and a prize.  So don't miss out on this great event in front of the Cattle Pavilion.



The FUN begins Sunday at 1 p.m.

Located behind the Grandstand

With pies like Chocolate Pecan, Strawberry Rhubarb, Bacon Bourbon, and the Traditional Apple and Blueberry in past years, we are sure we will have one for you!  

The 2016 Annual Pie Auction broke a record by selling a the Grand Champion Pie to Jerry Synkelma of Ameriprise Finacial for $500.00. THANK YOU JERRY!  


The highlight of the auction was first time Auctioneer Dan Wannick.  He had never been an auctioneer before, but you would have never known the way he worked with the crowd and raised more money than any previous year.  Great Job Danny! 

The Auction starts Sunday at 2:00 p.m. at the Small Stage. 


(in case of rain, auction will be held in the Multi-purpose building)

 



There are two pie divisions: Youth and Adult and the judges will choose a Reserve Champion Pie and a Grand Champion Pie. So, fire up those ovens and get ready to donate them and help raise funding for the Gogebic County Fair. 

Are you interested in making pies for the auction and showing off your baking talents? Regardless if you're from Gogebic, Iron or Ontonagon counties, you can donate pies and showcase your baked sweet treats. For questions, feel free to contact us via the website, email or our facebook page if you are interested and looking for more information.​
For those looking to donate pies to the auction, please bring them to Expo Building by 10 a.m. on Sunday morning. Because of the warm weather and lack of cold storage, we are unable to accept any pies that require refrigeration.  

The Annual Pie Auction has become a fair favorite and quite the exciting event...Come on over and enjoy the fun, and remember your checkbook!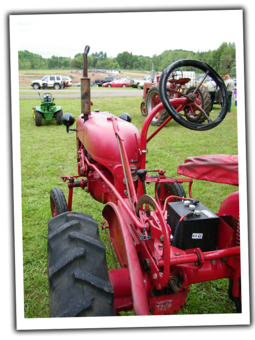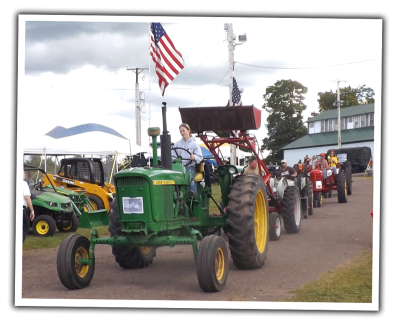 The popular Antique Tractor Show once again will be held on Sunday at the Gogebic County Fair.

Here's a chance for local residents to show off their tractors and farm equipment at the fair, and possibly win some prizes. 

Always a crowd favorite along with the Sunday morning Antique Tractor Parade through the fairgrounds.  

Located at the east end of the Exposition Building, this is one event you will want to attend! 

Sunday 12 noon till 4 p.m. • Vintage Tractor Parade - 3 p.m. 

Brought to you by the Lake Superior Tractor Club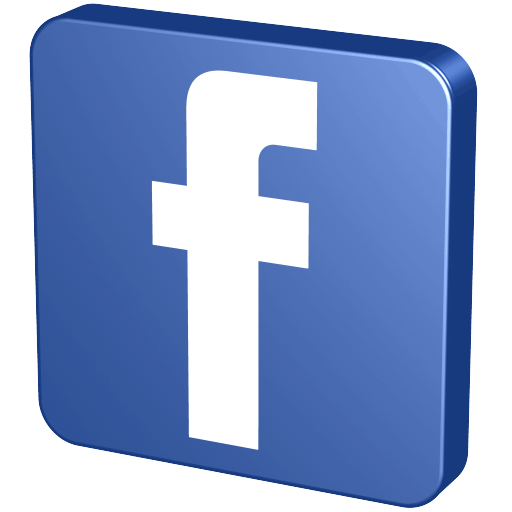 There's a lot of great events and activities on the grounds!  These events are subject to change without notice.